Adoption
As an organized institution in the United States, adoption is a relatively new concept. All the states enacted adoption legislation in the early 1900's. Prior to this time, most orphans were sent to public almshouses and were cared for until they could be given to other families as servants. Gradually society's attitudes have changed and a variety of private social and religious groups have worked to reform the laws for private adoption. Increasingly, families began to care for children and request that the courts recognize them as legitimate family members.
After World War I, due to a variety of factors including a sharp population decline and the development of infant formula, adoptions doubled to almost 100,000 annually. By the 1950's, there was more demand for healthy newborns then could be met and most adoptions of non-relatives were done by public adoption agencies. By the 1970's, a variety of adoption options had developed in addition to a closed domestic adoption. Many families were seeking the alternative of an open private placement with the help of an adoption attorney or by contacting the birth mother directly.
Adoption Statistics
There are over 135,000 children adopted annually in the United States. This is a decline from the 1970's when adoption hit its peak with 175,000. While still relatively rare, adoption is more visible today, especially with the increase of interracial adoptions and international adoptions, but the adoption rate has actually been decreasing since the 1970s. It is estimated that approximately 5 million Americans today are adoptees.
Adoption statistics have always been hard to determine. There was a national reporting system from 1945-1975 under the U.S. Children's Bureau but today most of the reporting is done by private organizations. The only information gathered by the federal government prior to 2000 for adoptions was the number of children adopted from the Foster Care system.
According to the United States 2000 Census, over 2 million children are identified in US households as adopted. 1.6 million adopted children are under the age of 18.
473,000 adopted children are over the age of 18.
4-5% of all households in the United States include adopted children.
International adoptions increased from about 7,000 in 1990 to almost 18,000 in 2000 resulting in 13% of adoptive children being foreign born. 48% of those adoptions coming from Asia, 33% from Latin America, and 16% from Europe.
Approximately 14,000 individuals in the United States place their children up for adoption.
More than 135,000 adoptions take place annually, with 59% are from the foster care or the child welfare system, 26% are international, and 15% are domestic adoption from voluntarily relinquished adoptions.

Adoption Statistics Sources:

Census 2000 Special Reports: Adopted Children and Stepchildren: 2000

Christianson, Laura. 2007 "Exploring Adoption"
---
Adoption Term of the Day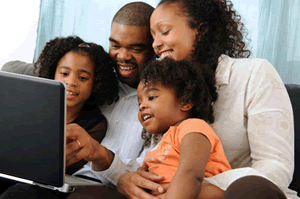 ---
Latest Adoption Question
Grandparents may be appointed guardians or adoptive parents if parents deemed unfit or the abandon child.
Category: adoption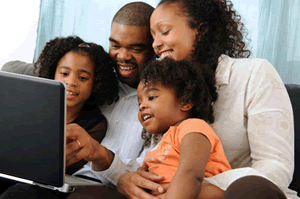 ---
Share this page with a friend
Tweet