Adoption Attorneys
People hire attorneys for a variety of reasons. Most people know they need an attorney if they are arrested or if they have been convicted of a serious crime. Other times you might not think about hiring an attorney. However, if you are facing a decision with a chance of great financial or emotional loss, an attorney can be invaluable resource to answer all of your questions and ensure you have the information you need to make decisions correctly.
Many people have trouble making emotional decisions, and adoption is almost always an emotional decision. Attorneys help clients with a variety of financial issues including estate planning, drafting wills, and resolving tax issues. Family Law attorneys also frequently help with family matters such as adoptions. An attorney can help outline your legal rights and determine all the alternative courses of action you can take. For adoption this can include an open or closed domestic adoption, an international adoption and deciding if you will use an adoption agency or try to do a private adoption yourself. There are a variety of options and in the end an attorney may be able to save you time and money by helping evaluate all of your choices, meet all the deadlines, file appropriate paperwork and monitor your adoption expenses (especially for a private adoption).
Adoption Law
Adoption law is under the category of Family Law and is governed by state laws and regulations. Adoption law is like other types of law and it is very complex. An attorney familiar with adoption law can evaluate all the adoption options and inform you of your rights and the adoption laws in your state.
Adoption laws vary from state to state. If you are crossing state lines to adopt a child, there may be different requirements that must be met in each state. If it is an international adoption, there are immigration requirements that you will have to meet. Having an attorney who is experienced in adoption law will help to insure that your adoption will be handled effectively and efficiently.
What does an Adoption Attorney do?
Many attorneys are specialist and others handle a variety of cases. Depending on the type of adoption you are pursuing you may need an attorney of varying expertise. If you are adopting internationally with the assistance of an adoption agency, your needs may be more straightforward, and this may allow you to use an attorney who has a more generalized law focus. If you are going to adopt a child domestically or privately without the assistance of an adoption agency it might be best to hire an attorney who has an expertise in adoption law.
In addition, an attorney will outline the legal costs of the adoption and ensure that if you are involved in a private adoption that all the expenses paid to the birth parents are legal. An adoption attorney also will help with the parental rights termination process and ensure that the transfer of parental rights is done properly. Finally, an adoption lawyer will monitor all paperwork that must be filed with the court system to finalize the adoption.
Having an adoption attorney who understands your needs as well as the laws that affect your case can give you peace of mind in a stressful and emotionally charged process.
Your adoption attorney should be familiar with all state regulations concerning adoptions and must have the skill and expertise to advocate for you with the judicial system and the birth parents. Adoption lawyers are providing you with a service and you should feel comfortable with them and the expertise they can provide to you.
Costs to Hire an Attorney
The cost to hire an attorney will vary depending on the type of attorney you need and what type of adoption you are considering. If you are doing a private domestic adoption and the attorney is helping with every step of the process from finding the child to the completion of the adoption your costs will be higher than if you just need a generalized attorney to file a few court papers to finalize the adoption. International adoptions may require another attorney familiar with immigration law to handle immigration issues.
All costs for the attorney should be agreed upon early in the adoption process and all expenses related to legal fees should be in writing. The hourly rate your attorney will charge should also be determined up front and documented in writing.
How Do I Choose An Adoption Attorney?
Review the websites for the Adoption Lawyers you are considering.
Review any articles concerning the law firm you are considering.
Talk to friends about recommendations.
Review the types of clients your adoption attorney has served in the past.
What type of experience does your adoption attorney have? How long have they been doing adoptions?
Is my adoption lawyer considerate? Are they easy to talk to? Are they competent in the legal issues and concerns for my adoption?
Does my adoption attorney have any conflicting interests which may preclude them from giving me the best legal advice possible?
What Are My Responsibilities Toward My Adoption Attorney?
Your responsibilities to your attorney are similar to other times you might seek legal advice. In order to get the best legal advice possible you must provide your adoption attorney with all the relevant facts for your adoption case. You must be truthful and cooperative. This means all necessary paperwork and court appointments must be a priority and completed in a timely manner. It is also important to pay your legal bills in a timely manner.
---
Adoption Term of the Day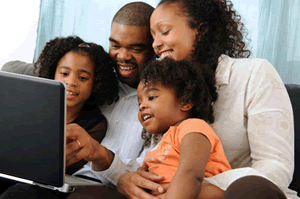 Biracial or transracial adoptions occur when an adoptive family adopts a child of another race. In 1994 and in 1996, the Federal Government passed laws that forbade racial consideration as the sole reason to deny a prospective family the right to adopt a child of another race.
Category: adoption
---
Latest Adoption Question
If you do decide to rear your grandchildren, under certain conditions, the court may allow you to receive child support payments from the parents.
Category: adoption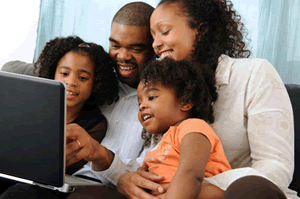 ---
Share this page with a friend
Tweet