Foster Care
Foster Care allows for the placement of a child with a certified custodial parent who assumes temporary responsibility for the care of the child. The goal of foster care is to provide support and encouragement for a child has lived through difficult circumstances. It is designed to give the child a stable caring environment until they can be returned to their parent or other family member. Sometimes reunification with the family is not possible and children are kept in foster care until a more suitable permanent living situation can be arranged.
In the United States, foster care is comprised of a system in which stand-in "parent(s)" cares for minor children who have been removed from their parent or other adult guardian by state authorities.
There are many reasons that a child can end up in foster care. States are reluctant to take children from their families. They often only will take a child from the custody of family members in cases of physical, emotional or sexual abuse.
Sometimes a parent or guardian can voluntarily place a child into foster care until such time they can provide appropriate care themselves. This could happen if the child has behavioral problems that require specialized treatment, the family cannot deal with the psychological issues of caring for a disabled child or if a family is suffering a financial hardship.
Foster Parents
Foster parents face a huge responsibility to care for children placed in their care. Some suffer from emotional and physical issues related to abuse or illness. A foster parent receives monetary reimbursement from the state for each foster child in their home to help cover expenses.
Foster home licensing requirements are generally overseen by each state's Department of Human Services or Social Services. Some states allow each county to have this responsibility. All state services for foster care are monitored by the United States Department of Health and Human Services.
Children in Foster Care
According to the U.S. Department of Health and Human Services, there were more than half a million children in foster care in the United States as of January 16, 2008.
Children who are found to be unable to function in a foster home may be placed with in a residential treatment center run by the state or in a state group home. The hope is that these children will be treated so that they may return to foster care or be adopted.
Each state will continue to receive funding while it keeps a child in foster care. This may create a "perverse financial incentive" to place and retain children in foster care rather than leave them with their parents. Adoption might be the best option for these childrens' futures.
Adoption through the foster care system in is available to most families. Many times these adoptions are a fraction of the cost of agency or private adoptions.
---
Adoption Term of the Day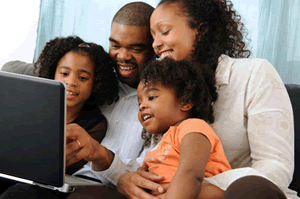 An adoption caseworker is the individual who has the responsibility to ensure a prospective adoptive family is a good candidate for adoption.
Category: adoption
---
Latest Adoption Question
Grandparents will have difficulty getting custody of grandchildren if the parents are alive and able to care for the children.
Category: adoption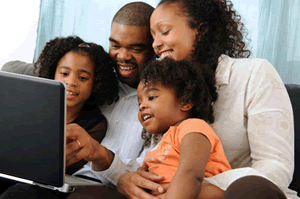 ---
Share this page with a friend
Tweet