International Adoption
In recent years, American families have turned to international adoptions in rising numbers to expand their families. According to the Department of Homeland Security Office of Immigration, approximately 23,000 infants and children are adopted each year internationally. Children are adopted from countries all over the world but most international adoptions occur in Asia, Central America, Eastern Europe, and the Caribbean.
International adoption, like any adoption, is a very important decision. There are many advantages if you decide to adopt internationally. For instance, there are many children of all ages available for adoption, the birth mother will not change her mind, the costs are generally pre-determined prior to adoption and the time for adoption to be completed is on average 12 - 18 months. As adoptive parents you will also have the opportunity to learn about another country and culture.
International Adoption Considerations
As with any adoption there are a variety of issues to consider prior to the adoption process. These issues can include: the cost, a child's health, country restrictions, your age, your marital status, your income, and the number of existing children in your home. It is also important to consider unique issues relating to the adoptive child such as psychological challenges, lack of pre-natal care, and lack of medical history. All of these issues should be considered in the decision making process.
International Adoption Process
To adopt internationally there are several options available. An adoption can be done through a private licensed agency or it can be done independently. Independent adoptions can involve using an adoption facilitator or managing the adoption process yourself. An independent adoption may require you to do most of the work yourself; while an agency adoption can help with various steps and provide oversight of the adoption process. There may be increased costs associated with each option or country restrictions on the type of adoption which can be done.
To begin the international adoption process you first must determine the method of adoption you will use. Most individuals choose an agency or facilitator. Most agencies work with a variety of countries. If you do decide to do an independent adoption you need to determine if this type of adoption is allowed in the prospective country.
Requirements vary by country, but in most countries the prospective adoptive parents will be required to provide information which includes financial data, fingerprints and a background check. A social worker will also conduct a home study and provide any additional information to the appropriate individuals in the child's home country. If the prospective parents are approved they will be matched to a child. A travel date will be arranged and all additional paperwork completed. There may be one or more trips to the home country to complete the adoption process. There is also additional documentation and procedures that have to be completed to grant citizenship to the adoptive child in the new country. In the United States, the child automatically becomes a naturalized citizen if one of the adoptive parents is a U.S. citizen.
International adoption is a complex process and there are a variety of laws, documents and other legal concerns that have to be navigated to complete the adoption. If you are considering international adoption it is recommended that you consult with an attorney who is an expert in family law and immigration. An attorney familiar with immigration laws can be an invaluable resource to complete the international adoption as quickly as possible.
---
Adoption Term of the Day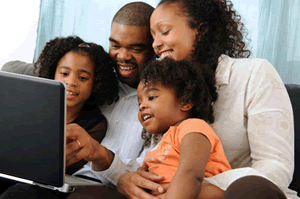 International adoption is adopting a child abroad from another country.
Category: adoption
---
Latest Adoption Question
There are several requirement do adopt a child including age and maturity requirements and financial stability.
Category: adoption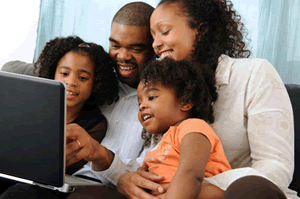 ---
Share this page with a friend
Tweet