Divorce Law
Unfortunately, today there are a lot broken homes. Most of us are either divorced or know someone who has been divorced. Today almost 50 percent of marriages will end in divorce. If you are planning a divorce and need to speak to someone, you are not alone. A divorce attorney who is an expert in divorce law is ready to talk to you and make sure your needs are considered in the divorce process.
After 1970, California passed "no-fault" divorce laws which allowed individuals to end a marriage with ease. Prior to 1970, marriages were only dissolved if one person had done something wrong such as adultery, physical cruelty, impotence or desertion. Currently, in most states a marriage can be dissolved for any reason such as "irreconcilable differences" and both spouses do not have to consent to the divorce. Fortunately, different methods of divorce have also developed. Many of the new methods can be less expensive and less time consuming. Many divorces can be done with both parties negotiating in a non-confrontational atmosphere.
Divorce is never an easy decision. It can be filled with heart ache and drastic life changes. Any time a significant emotional event occurs it may be difficult to evaluate your situation clearly. It may be hard for you to consider all of the issues. A divorce attorney can be helpful at this time to make sure your interests are represented. A divorce attorney knows the laws of your state and is an expert in issues such as child custody laws and property division. An divorce attorney can help make sure your needs and desires are represented in the divorce process. If you are considering a divorce and would like to discuss your case free of charge with an expert divorce lawyer, please fill out the FREE Evaluation Form and a divorce attorney will contact you.
Types of Divorce
There are several types of divorces which exist today and they can vary by state. The most common types of divorces are:
Simple Divorce
Some states allow a divorce that is a no-fault, uncontested divorce. This type of divorce can be done out of court and can lower the time and cost of completing the divorce process. A simple divorce is allowed in certain states where the parties can agree to a few simple issues prior to the dissolution of the marriage. Sometimes the divorce may be as simple as completing paperwork and having a judge approve the dissolution of the marriage. Other states might have stipulations for a simple divorce such as no joint property worth more then $35,000, no children, a short-term marriage and no mortgage. Other states have fewer stipulations.
Uncontested Divorce
Most marriages are uncontested and can be completed if both parties agree to major issues such as the custody of the children and the distribution of the property. A divorce is considered uncontested if neither spouse contests the divorce, they can agree on divorce issues or if one spouse does not respond to the other spouses divorce request. An uncontested divorce may still require the assistance of a lawyer or mediator to create an equitable settlement of property, debt and child custody arrangements.
Contested Divorce
In a contested divorce both the husband and wife retain counsel. If individuals have entered into a contested divorce it means both parties have been unable to come to an agreement on how to divide property, debts and resolve children custody issues. Each party will have their own attorney who will negotiate on their behalf.
Mediation
Mediation to dissolve a marriage is considered an open way to negotiate a divorce where both parties are working together with a mediator. Mediation is voluntary and any party can withdraw at any time. During the mediation process the mediator will work to help each party develop a divorce agreement that they are comfortable with by facilitating discussion between both parties. Mediation may reduce the conflict of divorce if bother parties are able to work together. An outside attorney can be present and will be needed to draft paperwork to finalize the divorce.
Collaborative Divorce
A collaborative divorce can be a non-adversarial method for dissolving a marriage. A collaborative divorce will differ from mediation in that each party will retain their own counsel rather then having one mediator present. In addition, in a collaborative divorce each party will sign a contract to commit to disclose all relevant information including financial data. Meetings are held in person with each party present. This method of dissolving a marriage can be a more low cost and less time consuming option than traditional litigation.
At Fault Divorce
An "At Fault" divorce is a divorce which is granted on grounds that one of the parties has committed a wrong and this wrong must be approved to be granted a divorce. New York State is the only state not to implement no-fault divorce. The reasons that an individual may file for divorce in New York State are: Abandonment for a continuous year, adultery, cruel and unusual punishment, or imprisonment for at least 3 years. Unlike other states a spouse can not argue incompatibility, mutual consent or irreconcilable differences.
Divorce Attorney's Role in the Divorce
Some divorces can be simple and others very complicated. Even the at their simplest a divorce will require many papers to be filed and an appearance before a judge. Even if you decide mediation is the best method to dissolve your marriage, a divorce attorney can be a present at the mediation meetings. A divorce attorney can help simplify the process by negotiating an agreement that will serve your interest. A divorce lawyer can also be an invaluable resource to provide up to date information regarding all new laws pertaining to property division, custody of children and financial disclosure. Hopefully, your divorce will be simple and uncontested, but in the event that things do not go smoothly a divorce attorney can also help with all future court appearances.
---
Divorce Term of the Day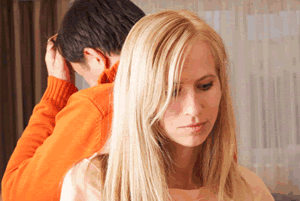 COBRA refers to the provisions of Title X.  Which provides members of company health plans, who have lost their coverage due to a \"qualifying event,\" to continue coverage at the employee\'s expense for a period of time. Employees, however, are required to pay for COBRA coverage.
Category: Divorce
---
Latest Divorce Question
If you want to sell property owned with a partner you may be able to force the sale.
Category: Divorce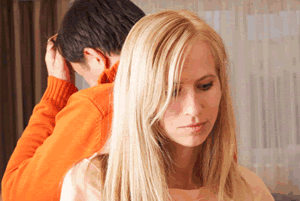 ---
Share this page with a friend
Tweet