Employment Law
Employment law covers all areas of the employer/employee relationship except where negotiation processes are covered by either labor law and/or collective bargaining which is covered under Labor Law. Employment law also works with such topics as:
Discrimination
Compensation - including Unemployment Insurance
Workers' Compensation
Medical and Family leaves
Harassment
Workplace Safety
Non-Competition Agreements
The most careful employer and the most conscientious employees can still find themselves at legal odds. In these cases, an employment lawyer can advise both sides to their options when it comes to alternate dispute resolution. Mediation, arbitration, or even conciliation may be appropriate ways to resolve an employment dispute before taking matters to court.
Attempting to handle your employment issues on your own is a daunting and confusing task. Thousands of laws, statutes, and regulations make up employment law. Issues may arise on Federal, state, and local levels. An experienced employment attorney can recommend ways to navigate the resolution in the best and most efficient way in an emotionally charged area of legal action.
Federal Employment Laws
Employers have requirements under Federal law to regulate most of the rights afforded to employees.
Fair Labor Standards Act
The Fair Labor Standards Act regulates applicable salary, duration of work days, and breaks. Minimum wage is part of this regulation and is nationally $5.15 an hour, although some states have their own minimum wage laws. Where applicable, the employer is required to pay the higher amount, although exemptions do exist for professional, independent contractors, outsides sales, administrative, and executive positions.
Title VII
Title VII specifically exists for companies with 15 or more employees. It prohibits discrimination based on race, national origin, religious beliefs, color, or sex. Most states have extended Title VII to include pregnancy, disability, age, marital status, and, in some states and cities, sexual orientation and gender identity.
Family Medical Leave Act
The Family Medical Leave Act provides the right to take leave due to an illness, birth, or adoption. In companies of 50 or more, an employee has a right to 12 work weeks of unpaid leave during a 12 month period to care for an immediate family member's serious illness, a personal serious health issue, a birth, or an adoption.
Age Discrimination in Employment Act
The Age Discrimination in Employment Act only applies to workers over age 40 and in workplaces with 20 or more employees. ADEA prohibits employers from giving younger workers preferential treatment that is detrimental to older workers, but does not prevent employers from giving preferential treatment to older workers over younger workers.
Americans with Disabilities Act
The Americans with Disabilities Act prohibits discrimination due to a qualified disability if they can perform the job functions with or without reasonable accommodations. A disability is defined as a physical or mental impairment which significantly limits major life activities.
Consult a qualified employment attorney if you believe your employer has been in violation of any of these protections, or if you're an employer with questions about any aspect of employment law. Even the most careful employer can find themselves in difficult situations and can use professional legal advice.
Other Employment Issues
Employers and employees have many issues to guard and protect against in the workplace.
Workplace Safety
Employers must provide a place reasonably free of hazards for their employees. To monitor and regulate workplace safety, the Occupational Safety and Health Administration (OSHA) was created in 1970. It imposes the obligations for employers to inform employees of OSHA health and safety standards as well as provide approved safety measures.
Employment Eligibility
With the increase in illegal immigration, employment elligibility is an issue for employers when dealing with immigrant employees. All employees must now show proof of citizenship and/or eligibility to work in the US. The Immigration Reform and Control Act of 1986 made it illegal for an employer to knowingly hire undocumented - or illegal - immigrants. The employer's responsibility is to make a reasonable attempt to certify that all employees are working in the U.S. legally.
At Will Employment
In most states, employers and employees may terminate their relationship at any point, and for any legal reason, without liability if there are no defined terms in an employment contract. This is referred to as "at will employment."
---
Term of the Day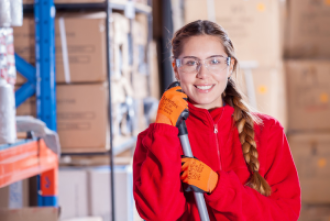 The Service Contract Act requires subcontractors and general contractors who are requiring services on prime contracts which exceed $2,500 to pay their employees a wage rate and fringe benefits equal or greater to the wages and benefits offered in the locality where the work is to be performed.
Category: Employment Law
---
Question of the Day
Some workers who are injured at work will need to hire a workers\' compensation lawyer to ensure they receive the compensation they need to fully repay them for their work injuries.
Category: Employment Law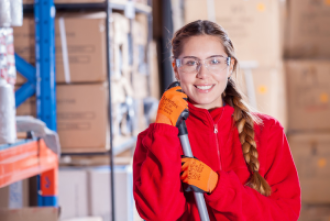 ---
Share this page with a friend
Tweet