Wills and Living Wills
Wills
A will (also known as a testament or last will and testament) is a document used by a person to dictate the disposition of their property and assets at the time of their death.
Requirements for someone (known as the testator) to put together a will include:
The testator must clearly identify themselves
All other previously made wills and codicils (additions) must be clearly revoked
The document must demonstrate that the person has the right and desire to freely give away his or her property
The document must be signed, dated, and witnessed by two non-beneficiary witnesses at the end of the document
Though it is possible to prepare a will without a lawyer, it is not recommended. Estate law surrounding wills is quite specific, and any small error can void the entire will. Without professional legal advice and assistance, a will could contain an error making it invalid in the courts.
When it comes to planning for the future, consult with an attorney. Only then will you know your loved ones will be protected.
Living Will
A Living Will is a legal document which specifies how you wish to be treated in the event of a terminal illness or catastrophic injury. This usually deals with if a person wishes to be on life-support or have heroic efforts made on their behalf to save a life. It can also deal with topics such as organ donation.
As with all such important documents, a living will should be prepared in consultation with an experienced attorney who can ensure that your wishes are met.
---
Estate Law Term of the Day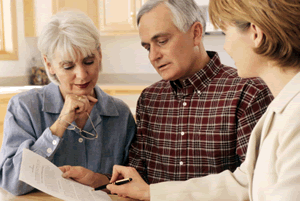 Estate taxes are the amount of federal taxes paid at the time of death for certain assets, including real estate, annuities, insurance, trusts, cash and securities.
Category: Estate Law
---
Latest Estate Law Question
If you decide you should be the guardian of your parent and the court agrees, you will be responsible for a variety of decisions.
Category: Estate Law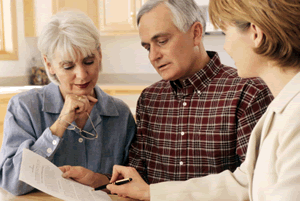 ---
Share this page with a friend
Tweet