Adoption
What does Adoption mean?
Adoption is the legal process to give permanent, parental rights to adoptive parents. Adoptive parents, who assume this legal responsibility, are agreeing to care for the adopted child physically, financially, and emotionally until the child reaches the age of maturation.
How do I adopt a child?
Children may be adopted through an independent adoption, an intercountry adoption or a public adoption.
In an independent adoption the birth parents know and choose the prospective parents. Before the independent adoption is completed the birth parents must:
Have information about the adoptive parents
Receive an advisement of parental rights, responsibilities, and options from an Adoption Service Provider (ASP)
Sign an Independent Adoption Placement Agreement (AD 924)
Agency adoptions can be done through either a public or private adoption agency. Adoption is completed after the birth parent's parental rights are terminated and the adoption agency takes legal control of the child. All adoptive parents are selected and reviewed by the adoption agency prior to child placement with supervisory services continuing for six months before the adoption is finalized by the court.
Finally, adoption may be done by working with agencies in other countries to complete an intercountry adoption. This type of adoption allows a foreign-born child to come to the United States on a special immigration visa.
How do I find a child to adopt?
There are children of all ages waiting for adoption within the United States foster system. In fact, most states have developed a registry of children who are waiting for permanent placement with an adoptive family. For example, in the state of Texas if you want to adopt a child in the custody of the state you can contact the Texas Department of Family and Protective Services (DFPS).
Parents who are interested in adopting a child within the United States may also contact a local public adoption agency or a licensed private adoption agency. Although requirements may vary by state and by the type of adoption you are interested in completing, common requirements include:
Orientation
Submission of a written application
Discussion with a social worker
Family assessment (which includes a criminal, medical, employment, emotional, marital, and life history review)
A review of your home
Review of your ability to provide a safe and stable home for a child
How much will adoption cost and do I need a lawyer?
Costs to adopt a child through Texas Department of Family and Protective Services (DFPS) can be relatively inexpensive (i.e., $0 to $1,000). In fact, some families, depending on the child they adopt, may be eligible for the Adoption Assistance Program which reimburses families for adoption related expenses. Federal and state tax credits may also be available for certain types of adoptions.
If you choose to do an adoption through a private or public agency the costs can range from $8,000 to $40,000. Foreign adoptions can vary from $15,000 to $30,000.
Talk to a lawyer if you have questions about your options of if you are unsure about what type of adoption is best for you and your family.
Related Pages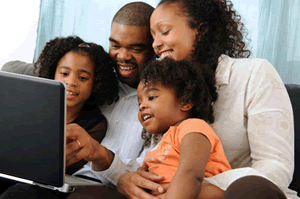 Category: Adoption
---
---
Lawyers near
---
Term of the Day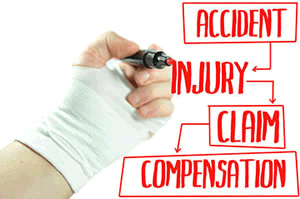 A handicap refers to a disadvantage in completing certain "roles" in life relative to a peer group
Category: Workers Compensation
---