Auxiliary Benefits
What does Auxiliary Benefits mean?
Auxiliary benefits are benefits paid to a disabled worker's family members and may include their spouse and/or their dependent children. The amount paid to family members will vary based on the amount of taxes paid into the Social Security program while the worker was employed.
Spouses may receive auxiliary benefits if they are under the age of 62 if they are caring for a child and the child is under the age of 16. A divorced spouse may also be able to receive auxiliary benefits if they were married for at least ten years prior to the divorce. Dependent children may also receive SSDI auxiliary benefits if they are under the age of 18, not married and enrolled in school full-time.
It is important to note that Supplemental Security Income (SSI) does not offer auxiliary benefits to children or spouses. If you receive SSDI and have a spouse or dependent child who meets the criteria outlined above you can notify the SSA at 1-800-772-1213.
---
Additional Resources
Justipedia: social security auxiliary benefits
---
---
Lawyers near
---
Term of the Day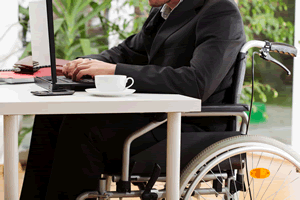 After the SSA determines the worker meets the nonmedical requirements for SSDI the SSA will review the claimant's medical condition and determine if it is disabling.
Category: Disability
---