Criminal Lawyer
What does Criminal Lawyer mean?
A lawyer is a person who is licensed to practice law and handle a variety of cases including criminal cases for murder, rape, larceny, drunk driving, and kidnapping. Other general terms for a lawyer include solicitor, attorney or legal counsel.
Criminal laws vary by state and jurisdiction. If you have been accused of a crime it is important to find a lawyer who is understands the specific area of law in which you have been charged and who understands your state's laws.
Criminal lawyers may charge a per hour rate to review your case or they may request a retainer fee. Prior to hiring a lawyer all fee information should be put into writing. Make sure you understand extra expenses which can be charged. Consider, a lawyer's rates can vary substantially based on their personal reputation, the type of case, your criminal record and where your case will be tried.
---
Criminal Law Attorneys near Ashburn VA
---
Term of the Day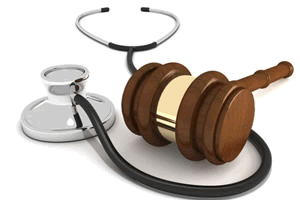 A medical specialist is a doctor who has completed advanced educational and clinical training in a specialty area recognized by the American Board of Medical Specialties (ABMS) or the Bureau of Osteopathic Specialists.
Category: Malpractice
---