Department of Homeland Security
Definition - What does Department of Homeland Security mean?
The Department of Homeland Security (DHS) was created by the Homeland Security Act which was passed by Congress in November 2002. This department was created to help coordinate and unify national homeland security efforts and to defend against terrorist attack by helping to coordinate counterterrorism intelligence efforts.
According to the Council on Foreign Relations, "The Department of Homeland Security (DHS) absorbed several federal agencies including the Coast Guard, the Border Patrol, the Customs Service, the Immigration and Naturalization Service, the Secret Service, and the Transportation Security Administration (which was created after September 11 to oversee airline security)."
Complaints following the September 11, 2001, terrorist attack included the inability of the Federal Government to coordinate intelligence about potential terroristic threats. One goal of the DHS is to help the government respond more effectively and more quickly to the threat of terroristic attacks. Critics of the consolidation note that the merger of some of the departments may eventually lead to lack of communication and slow response to certain crisis.
---
Immigration Attorneys near Ashburn VA
---
Term of the Day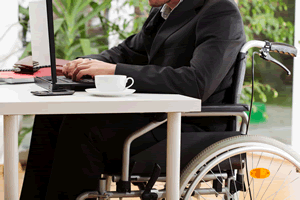 The SSA defines semi-skilled work as \"work which needs some skills but does not require doing the more complex work duties.
Category: Disability
---