Failure to Diagnose
What does Failure to Diagnose mean?
Failure to diagnose or misdiagnosis accounts for up to 40% of medical malpractice cases filed. Although not all actions by a doctor to not diagnose will be considered negligent or a breach of their duty, there are some common actions that could be negligent.
For example, if the doctor improperly conducts a physical exam, fails to do regular screenings, especially in high-risk patients, fails to pay attention and act on a patient's complaints appropriately, or misinterprets test results this could be considered a breach of their duty. The patient, however, must prove the doctor's actions were not typical and were not similar to the actions another doctor would have taken in a similar situation.
Failing to diagnose can lead to a variety of problems for patients including medical complications, the need for more expensive or aggressive treatments, permanent bodily injury, decreased survival rates, or death. All personal injury and medical malpractice claims must be filed within a specified time period as determined by state law. Talk to a medical malpractice lawyer if you have questions about your misdiagnosis and whether it was due to a doctor's failure to diagnose.
---
Malpractice Attorneys near Ashburn VA
---
Term of the Day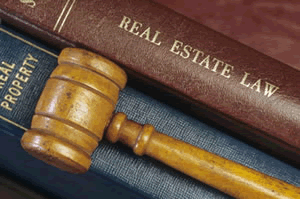 Partition by sale allows property owners to sell property owned by multiple parties and divide the proceeds from the sale.
Category: Real Estate
---