Family and Medical Leave Act FMLA
What does Family and Medical Leave Act FMLA mean?
Created in 1993, the Family and Medical Leave Act (FMLA) provides certain workers up to twelve weeks of unpaid, protected leave each year. The act was created to help workers perform their family responsibilities, balance their work functions, promote equal employment opportunities for men and women, and promote the interest of the employer. FMLA also allows for the employee to take leave without threatening their group health insurance benefits.
Employees covered by the Family Medical Leave Act
Not all workers are covered by the Family Medical Leave Act. Covered employees include those employed by public agencies, all public and private elementary and secondary schools, and companies with 50 or more employees.
According to the United States Department of Labor, workers also must have worked for at least 12 months with their employer; worked at least 1,250 hours during the 12 months prior to the start of the FMLA leave; and worked at the location where at least 50 employees are employed at the location or within 75 miles of the location.
Leave entitlement under the Family Medical Leave Act
Not all leave is covered under FMLA. The Family Medical Leave Act specifically allows for unpaid leave in a 12 month period for the birth or care of a newborn baby, the care of an immediate family member including a child, parent, or spouse who has a severe mental or physical health condition, for the care of the employee who is severely injured or sick, or for the adoption of a child by the employee. New military leave entitlements were also added under updates made in 2009.
Workers compensation vs. FMLA
Workers' compensation and FMLA benefits are different. While FMLA provides for job protection; workers' compensation may not. Workers' compensation specifically offers medical care, wage replacement, and death benefits for workers injured while performing their normal job duties.
In some cases, injured workers receiving workers' compensation benefits may also concurrently be receiving FMLA job protection. For instance, if you are receiving work comp benefits and not working, the amount of time you do not work could be counted against your applicable 12-week entitlement to job-protection under FMLA.
Consider also, if you are cleared to perform light duty after a work-related injury but you decide not to, you may lose your work comp benefits, but maintain your FMLA rights to a continuation of job-protected leave. Due to the complexity of both FMLA and workers' compensation benefits (which can vary by state) it is important to talk to a human resource representative in your company before deciding what options are best for you following a work-related injury.
Related Pages
---
---
Lawyers near
---
Term of the Day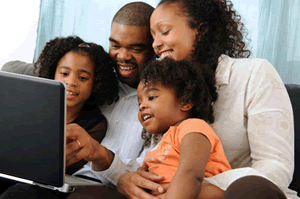 Foster care is a temporary living arrangement for children who are having difficulty with their parents and cannot remain safely at home
Category: Adoption
---