Heavy Work
What does Heavy Work mean?
Heavy work is defined by the SSA as "lifting no more than 100 pounds at a time with frequent lifting or carrying of objects weighing up to 50 pounds."
The SSA classifies the exertion levels for work. Specifically, jobs are categorized as sedentary, light, medium, heavy, and very heavy. In the SSA evaluation process the SSA will determine the level of work a claimant has performed in their current and past work. If your condition does not meet or exceed a condition on the SSA Listing of Impairments, the SSA will use the medical vocational allowance process to determine if you can work your past job, current job or retrain for new work.
It is a common misconception of disability applicants to believe that if their medical condition prevents them from performing the last job they worked that they will be automatically approved for SSDI benefits. This is not true. To find you disabled the SSA will evaluate your medical evidence and determine if you can work other less physical work before you are eligible for Social Security disability benefits. For instance, if your previous and current job required you to perform heavy work and the SSA determines this is no longer possible, they will evaluate your ability to do light or sedentary work.
---
Social Security Disability Attorneys near Ashburn VA
---
Term of the Day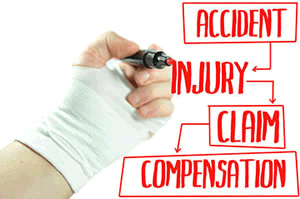 MMI is the greatest recovery level the injured worker will reach, despite any and all additional medical treatment.
Category: Workers Compensation
---