Hospital Malpractice
What does Hospital Malpractice mean?
Hospital malpractice is any type of negligent actions which take place within the hospital. Hospital malpractice can include negligent actions by the hospital staff including the doctors, nurses, pharmacists and technicians. Hospital malpractice cases can only be won if the injured patient can prove the medical staff member owed them a duty of care, the duty was breached due to their actions, the actions were the proximate cause of the patient's injuries and the patient suffered injury or death.
Consider, however, the hospital staff is not negligent simply because their efforts or treatment options were unsuccessful. Additionally, the failure of a treatment is not negligence if it was an accepted treatment based on the information the doctor was provided.
Claimants who are able to prove hospital malpractice may be eligible to receive compensation for their medical expenses, lost income, cost of care and pain and suffering. In some conditions, if the claimant can prove gross negligence, they may also win punitive damages (although these types of damages are not allowed in all states and limited in others).
Hospital errors may include medication errors, removing the wrong body party, hospital infections, failure to diagnose, failure to order the right tests or consult with a specialist, failure to stabilize a patient or causing various birth injuries.
It is important to note that not all doctors who work at hospitals are legally considered hospital employees. Many doctors are employed as independent contractors, and the hospital cannot be held responsible for the doctor's medical malpractice, even if the malpractice happened in the hospital.
Hospital malpractice cases are won by proving an employee of the hospital failed to follow their duty and did not perform their job according to the standards of care set forth for their medical field. Hospital malpractice can be due to an intentional act or negligence which causes injury to a patient. Medical malpractice can be very difficult to prove and is not guaranteed just because your condition did not improve.
---
Lawyers near
---
Term of the Day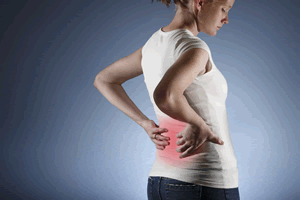 Personal injury lawyers generally handle tort laws cases and provide legal representation to claimants who claim to have been physically, psychologically, or financially injured due to the negligence of another person.
Category: Injury Law
---