Indemnity Benefits
What does Indemnity Benefits mean?
Indemnity benefits are monetary payments made to injured workers for protection against loss or damage. Workers compensation insurance provides immediate restitution to workers who have been injured while performing their normal job duties through indemnity payments which can include two basic types: temporary wage replacement benefits or permanent wage replacement benefits.
These two categories are further divided into more specific categories. For instance, temporary benefits may include temporary total disability (TTD) and temporary partial disability (TPD). Permanent disability indemnity benefits may include permanent total disability (PTD) and permanent partial disability (PPD) benefits. Additional indemnity benefits may be paid in some states called Supplemental Earnings Benefits (SEB) if the employee can return to work but is not able to make as much money as they could make prior to the injury. Different states may have different titles for benefits offered, but generally the same principals apply.
All jurisdictions impose a waiting period prior to initiating payment for indemnity benefits. The waiting period ranges from three to seven days. If indemnity payments are authorized they are paid either weekly or monthly based on state law. The amount paid also varies by state, but most states pay indemnity benefits to the employee in an amount equal to sixty-six and two-thirds percent of the employee's average weekly wage, subject to a maximum or minimum benefit limit.
Indemnity Death Benefits
Not only are indemnity benefits offered for lost wages, if the worker dies after the work-related accident, their spouse and dependent children may also be entitled to death benefits. Catastrophic injuries may also entitle the worker to a one-time payout of indemnity benefits.
Finally, if the worker is permanently disabled and is unable to return to work and they qualify for Social Security Disability Insurance, employer-provided disability plan benefits, or Social Security Old Age Retirement benefits, workers' compensation indemnity benefits may be lowered.
---
Additional Resources
Justipedia: indemnity
---
Related Pages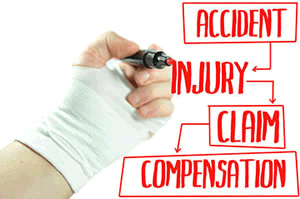 Category: Workers Compensation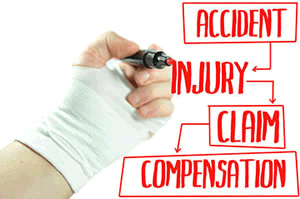 Category: Workers Compensation
---
---
Workers Compensation Attorneys near Ashburn VA
---
Term of the Day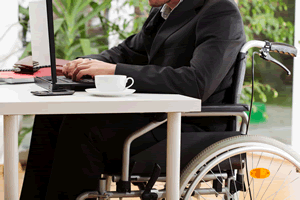 Activities of daily living are the routine things in a normal life such as driving, household chores, personal grooming, etc.
Category: Disability
---