Indictment
What does Indictment mean?
The criminal indictment is a written, formal accusation charging a person with a crime. The indictment process begins when a grand jury, a group of 15-23 citizens, is asked to review evidence for an alleged crime. In the grand jury proceedings the prosecution presents evidence, including witnesses. After all testimony is presented to the grand jury they will decide whether to issue an indictment. If they issue an indictment they will return a "true bill" which means they believe there is sufficient evidence for a trial.
If the prosecution decides to proceed with the case they will issue an arrest warrant, allowing the police to find and detain the named defendant. The defendant then must surrender to the police, or if they are arrested with an outstanding warrant, they will be immediately taken into police custody where they will have their first court appearance and the arraignment. At the arraignment they will be officially charged with a crime and enter their plea. If they plead not guilty the court will set a trial date.
---
Criminal Law Attorneys near Ashburn VA
---
Term of the Day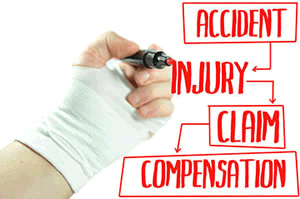 Under the Americans with Disabilities Act (ADA) of 1990, an employer must make reasonable accommodations in the work environment for those with mental or physical limitations which will enable a qualified applicant or employee with a disability to take part in the application process or to do essential job functions.
Category: Workers Compensation
---