Internal Revenue Service (IRS)
What does Internal Revenue Service (IRS) mean?
The Internal Revenue Service, or IRS, is the agency of the federal government that is responsible for collecting federal income tax and enforcing the laws of the Internal Revenue Code. These taxes include not only those related to individual income tax returns but also returns for employment tax, corporate income tax, excise tax, estate tax, and gift tax.
The Internal Revenue Service has operated in some form since the late 1800s, although the Internal Revenue Service name was not adopted formally until the 1950s. The Internal Revenue Service employees approximately 110,000 individuals and operates on an approximately $12 billion annual budget. The power of the Internal Revenue Service to collect tax comes from the Sixteenth Amendment to the United States Constitution, which went into effect in 1913. This amendment specifically states that Congress can levy an income tax on residents and citizens.
For the 2011 tax year, the last full tax year for which numbers are available, the Internal Revenue Service received approximately 230 million tax returns and collected $2.4 trillion in tax revenue.
---
Tax Law Attorneys near Ashburn VA
---
Term of the Day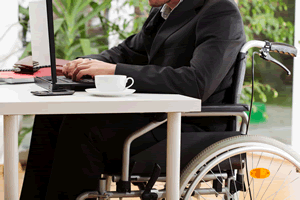 After the SSA determines the worker meets the nonmedical requirements for SSDI the SSA will review the claimant's medical condition and determine if it is disabling.
Category: Disability
---