No fault Divorce
What does No fault Divorce mean?
No-fault divorce laws allow for dissolution of marriage, regardless of whether or not one spouse can prove the other spouse's actions were wrong. All states now allow for no-fault divorces. Under this rule of law, to get a divorce one spouse must simply state a reason for the divorce that is recognized by the state. Where divorce was once only allowed for adultery or abandonment, for instance, now a couple can get a divorce for reasons such as irreconcilable differences or irretrievable breakdown of the marriage.
No-fault divorce laws emerged in the United States during the 1970s with California being the first state to legalize no-fault divorce. New York was the last state to allow for a unilateral "no-fault" divorce statute but did allow for divorce if both parties notarized a separation agreement and lived separately for one year. On August 15, 2010, that changed when then New York governor David Paterson signed a no-fault divorce bill into law.
Opponents of no-fault divorce argue that nothing has contributed to the destruction of the American family more than no-fault divorce, making marriage nothing more than a whimsical arrangement subject to an easy and rather sudden end with no questions asked. Governor Ronald Reagan acknowledged as much claiming that signing California's no-fault divorce legislation was "one of the worst mistakes he ever made in public office."
---
Divorce Law Attorneys near Ashburn VA
---
Term of the Day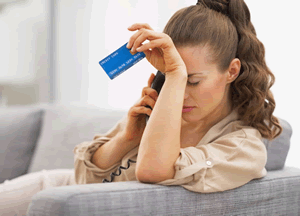 Collateral includes any asset or property which is offered to secure a loan.
Category: bankruptcy
---