Parole Officer
What does Parole Officer mean?
Parole officers are tasked with supervising prisoners who have been released from prison. Parole is considered a conditional release of the prisoner to serve the remainder of their sentence within the community. Parole is only allowed after the prisoner has served the minimum sentence requirements, and the parole board determines they are no longer a threat to society and would be better served reintegrating into the community.
Parole officers have the responsibility to ensure that the prisoner is following the guidelines and requirements of their release. If the prisoner fails to abide by the terms of the release, the parole officer has the authority to recommend they return to prison to serve the remainder of their sentence.
Duties of the parole officer
Parole officers may be employees of the state or local governments. One of their main duties is to periodically meet with parolees to ensure they are following the terms of their release. Other duties may include inspecting the living conditions of the parolee, creating individualized parole plans, helping the parolee find employment, helping the parolee find treatment for drug or health issues, evaluating the progress of the parolee, documenting meetings, communicating with counselors and employers, and attending court hearings.
How do I become a parole officer?
Parole officers must have a college degree, generally in the field of psychology, social work, or criminal justice. Parole officers also receive police training, generally at the parole academy. They cannot have any felony criminal convictions, and they must pass certain standardized testing, including physical and psychological exams.
Parole officer vs. Probation officer
Although a parole officer and a probation officer have similar training, a parole officer is generally managing and dealing with parolees who are violent offenders. Probation officers, however, are policing the behaviors of nonviolent or first-time offenders who are serving part of their criminal sentence in the community rather than prison.
Probation officers also may provide active or inactive supervision, depending on the requirements of the court. General requirements of a probation officer are to evaluate offenders and make recommendations to the judge and monitor the behavior of the offender to ensure they are following their probationary guidelines.
Related Pages
Category: Criminal Law
---
---
Criminal Law Attorneys near Ashburn VA
---
Term of the Day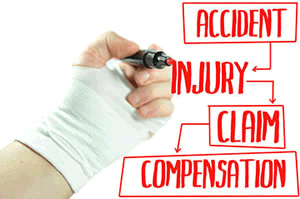 MMI is the greatest recovery level the injured worker will reach, despite any and all additional medical treatment.
Category: Workers Compensation
---