Past Relevant Work
What does Past Relevant Work mean?
Past relevant work is one of many factors evaluated by the Social Security Administration to determine if a disability applicant qualifies for Social Security Disability Insurance (SSDI) or Supplemental Security Income (SSI).
According to the SSA, past relevant work is any relevant work which an individual has performed in the past fifteen years. Unsuccessful work attempts are not considered past relevant work. The worker must have worked the job for three months or more at a full-time capacity and received compensation.
The SSA uses a five step sequential evaluation process to determine whether a claimant is disabled. If the SSA determines you are not performing substantial work, your condition is severe, and your condition is not on the Social Security Administration's Listing of Impairments then they will evaluate your past relevant work and whether or not you can return to this work or retrain for new employment. It is important when you are completing your SSDI or SSI application to provide work information which is detailed and accurate.
---
Lawyers near
---
Term of the Day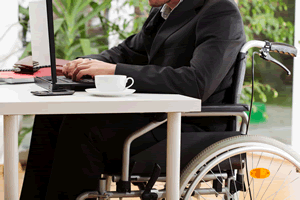 After the SSA determines the worker meets the nonmedical requirements for SSDI the SSA will review the claimant's medical condition and determine if it is disabling.
Category: Disability
---