Trial Work Period
What does Trial Work Period mean?
The Social Security Administration has created the trial work period to encourage workers to attempt to return to full-time employment without jeopardizing their SSDI benefits. A trial work period is a 9 month period which allows the claimant to their ability to return to full-time employment.
Under the trial work program, when you start back to work the first month you earn $750 per month (2013 limit) you will trigger a trial work period. Months you work less than the limit do not count towards the trial work period. Trial Work months do not have to be consecutive. The Trial Work Period ends when you complete nine Trial Work months within a 60-month period. The good news is you will continue to receive your full SSDI payment during the trial work period.
At the end of your trial work period there is an extended period of eligibility. Do not start working until you have talked to the SSA or you could use your trial work months and not realize it. The SSA also may require you to report your income, so it is important to save all of your paystubs and keep pertinent information regarding your work history. If the information kept by SSA is incomplete, you may be asked to provide information about your work record and earnings. If you attempt to return to work and are unable, the SSA may allow for an expedited reinstatement of benefits if you meet specific criteria.
---
Social Security Disability Attorneys near Ashburn VA
---
Term of the Day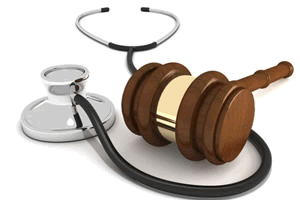 Medical records are documents detailing the health care services a patient received from a doctor or hospital
Category: Malpractice
---