Under Secured Claim
What does Under Secured Claim mean?
An under secured claim is a debt secured by property where the value of the asset or property is less than the amount of the original debt. For example, if a debtor purchases a $15,000 car and finances the full cost of the vehicle, when the individual drives the car off the lot it is now considered an under secured claim because it is a used vehicle and not worth the amount the debtor has borrowed. In this example, the vehicle is a secured asset, but the realization of the collateral will not repay the full value of the debt.
In Chapter 13 Bankruptcy the repayment plans must repay the present value of a secured claim (remaining debt is paid as an unsecured claim), and the creditor generally has the option to review and approve the debt repayment plan. If the repayment plan is not accepted by the creditor the court may allow a cram down, although if the debtor fails to complete the repayment plan as scheduled the creditors can begin collection efforts again.
For the repayment plan, the value of the under secured claim can be determined by either calculating the amount of money the creditor could receive if they repossessed it and sold it, by using the foreclosure value (which is the amount of money it would cost for a debtor to replace the asset) or the retail cost of the claim.
---
Bankruptcy Attorneys near Ashburn VA
---
Term of the Day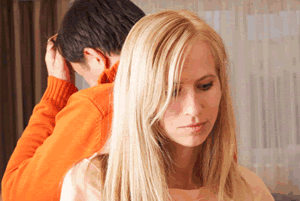 No-fault divorce laws allow for dissolution of marriage, regardless of whether or not one spouse can prove the other spouse\'s actions were wrong.
Category: Divorce
---