Infringement
What is Infringement?
Infringement is a violation of a law, right, or obligation. It's also the unauthorized use of any Intellectual Property including patents, copyrights, or trademarks. Infringement of intellectual property is also known as piracy, and is, put simply, the crime of theft.
Criminal Infringement
In most cases, copyright infringement, patent infringement, and trademark infringement are civil law matters. The owners of the rights sue the infringers for damages. However, it is possible for criminal charges to be brought in infringement cases.
Criminal charges are brought when the accused knowingly and willingly:
publishes someone else's work as their own
makes, distributes, or sells an unauthorized form of the creative work
makes, distributes, or sells unauthorized copies on the internet
Penalties for Infringement
Penalties for infringement differ according to jurisdiction. If you are involved in an infringement case, you need an attorney specializing in any or all aspects of intellectual property law to work on your behalf.
---
Trademark Term of the Day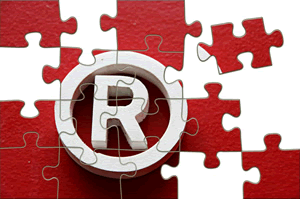 The United States Patent and Trademark Office, or USPTO, is responsible for managing the registration and maintenance processes related to patents and trademarks.
Category: Trademarks
---
Share this page with a friend
Tweet