Alexander Tsiring Law Firm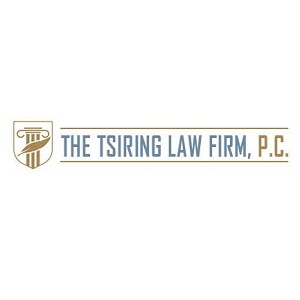 The Tsiring Law Firm, P.C. practices in the following areas of law: Immigration, Family and Divorce, General Civil Practice, Real Estate, and Personal Injury.
The Tsiring Law Firm, P.C. is a boutique New York law firm that is focused on its clients' goals and interests and we are dedicated to provide the best short and long term solutions to every unique situation.
Our Law Firm offers a full range of services in an efficient and cost-effective manner. We take pride in our work and in the thorough preparation that we bring to each individual case. Our goal is to find the best solution to your legal issue.
At The Tsiring Law Firm, P.C., we provide each client with the personal attention that we know is so important in these cases. We are committed to being attentive to the needs of our clients throughout the entire process from the very first discussion to the completion of the case. Evening appointments are available if you are currently working. Once our services are retained, our commitment to client service continues, with our firm is available anytime (either by phone or by appointment) to answer any question the client may have about his/her case.
Moreover, we believe that in order to provide the best possible legal assistance for our clients, a comprehensive team of professionals is needed. Thus, we work with other professionals including process servers, attorneys specializing in particular areas of law, accountants, real estate brokers, mortgage brokers, psychologists and appraisers in order to protect the interests of our clients and assist them in their legal matter. These comprehensive services, in addition to our attentiveness and reliability, show our unmatched dedication to serving our clients. It is our devotion, our extensive experience, and our legal expertise that makes our clients happy.
---
---
Other Lawyers in Brooklyn New York