Barba Inegol Law Firm PLLC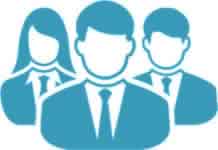 Barba Inegol Law Frim PLLC proudly represents clients in the San Antonio, TX area. We specialize in immigration law, specifically green cards, visas, DACA, and naturalization. We also offer legal assistance with family law and corporate law, pertaining to immigration. We speak Spanish, Portuguese, and Turkish language service is available upon appointment.
Every immigration case poses its unique challenges, and your goals for coming to the United States differ from those of your fellow immigrants. Attorney Fernanda Inegol at Barba Inegol Law Firm PLLC prides herself on the personalized immigration law solutions she offers. When you entrust Fernanda with your case, she does not take this lightly. Every case she takes on will receive the utmost diligence, hard work and perseverance.
---
---
Other Lawyers in San Antonio Texas