Braunstein & Zuckerman Esqs.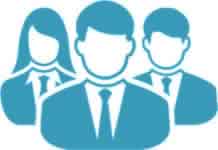 Divorce is a life changing event. The issue of custody of your children, as well as parent-child contact problems (sometimes referred to as parental alienation, or resist-refuse dynamics) introduce additional stress in the process. Accusations of child abuse can break families apart, and negatively affect the lives of children. Financial issues such as equitable distribution (division of the marital assets and liabilities), child support and spousal maintenance will shape your economic future.
It is crucial that you choose the right law firm to help you with your specific legal problems. You are entrusting your lawyer with your future, and the future of your family. You want to be represented by attorneys who are skilled in the law, pragmatic in their approach and responsive to your needs.
At Braunstein & Zuckerman in White Plains, we are dedicated to providing you with effective legal solutions consistent with your legal and emotional needs.
Building on a track record that dates back to the firm's establishment in 1985, our New York lawyers have earned a reputation
---
Contact Information
---
Braunstein & Zuckerman Esqs.
333 Westchester Avenue
Suite S 302
White Plains
,
NY
10604
Phone:
914-997-6220
Website:
www.bzesqs.com
---
Other Lawyers in White Plains New York