Bryson Law Firm, PLLC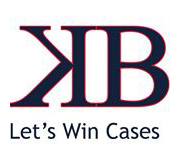 Bryson Law Firm based in Tupelo and serving Mississippi. We are a General Practice Law Firm, handling Criminal & Traffic Defense, Probate, Family Law, Workers ' Compensation, Personal injury and more.
At Bryson Law Firm, we believe that tried and true approaches have their place in the practice of law. We pride ourselves on our creativity, our customized approach and the positive results we provide to people who need an attorney in Tupelo or the surrounding parts of Mississippi.
---
---
Other Lawyers in Tupelo Mississippi