Callaway & Wolf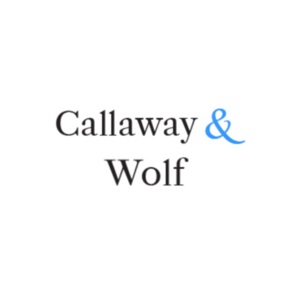 Callaway & Wolf is a small personal injury law firm. As such, we pride ourselves on giving each of our clients the personal attention they and their cases deserve, and our commitment to doing our utmost for our clients. We make it a standard practice to keep our clients fully informed of all of the developments in their cases as they proceed—and even to check in with them when nothing has happened, so that they can have peace of mind from knowing that their case has not suffered from being neglected.
For nearly two decades, we have offered our clients in San Francisco and the greater Bay Area unparalleled personal legal services in the area of personal injury. In the course of our practice, we have helped clients pursue personal injury cases involving automobile accidents, truck, airplane, motorcycle and bicycle accidents; slips and/or falls on sidewalks or business premises as a result of unsafe conditions; dog and other animal attacks; medical malpractice; and other personal injuries.
Our reputation as plaintiff's personal injury attorneys precedes us. Insurance companies in particular know that we are great lawyers who work hard for our clients, skillfully negotiating settlements when possible, but willing to take matters to trial to ensure our clients receive a fair outcome. Judges know that we only take cases with clients who have real, significant injuries. Therefore, when possible, defendants represented by insurance defense attorneys are willing to settle cases with us.
---
---
Other Lawyers in San Francisco California