Chesley, Harvey & Carpenter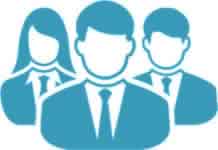 At Chesley, Harvey & Carpenter, each of us focuses our practice on just a few areas of law in the Minnesota region. This is so that we can server you better by being current and experienced in the areas we concentrate on, including: Bankruptcy, Estate Planning, Personal Injury, Criminal & Family Law.
We are devoted to helping people in Minnesota and we use our knowledge and know how to anticipate what will be best course of action for you to take. Contact us today!
---
---
Other Lawyers in Mankato Minnesota