Florida Car Accident Lawyer Team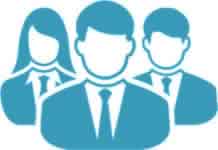 As the only law firm in Florida to practice exclusively in car accidents, we are the go-to law firm for auto accidents in Orlando and beyond. We believe that a car accident lawyer should fight tooth and nail to make sure their client gets the restitution they deserve. That's why our car accident attorneys are known for their high success rate and above average payouts.
Whether you've been involved in a car accident, bicycle accident, pedestrian accident, motorcycle accident, truck accident, bus accident, hit by a drunk driver or were a victim of a hit and run, call us today to find out what your options are.
---
---
Other Lawyers in Orlando Florida