Galimidi Law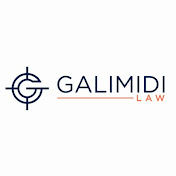 Anyone can financially dupe you at any point in your life. Always stand for your right, seek justice, and ensure that such fraudulent people are punished by law. Our Bad Faith Lawyer will help you get justice, guide you on filing a lawsuit, prepare all the necessary documents, and represent you in court. Our Bad Faith Lawyers will negotiate with your insurance company and ensure you receive proper compensation. If your insurance company denies your claim, our lawyers will fight for you and ensure you are not cheated of your money. 
Sometimes you purchase a product that seems authentic but is sold only on false claims, and instead of gaining any benefit, you end up getting harmed from using those products. In such cases, you must file a complaint against people who commit false promises to sell such products. Our Product Liability Lawyer will help you prosecute individuals and companies that have created a product that caused you or your family harm. If you have been framed for selling the wrong product, our Product Liability Lawyers will also render their legal services as your defendant. 
As consumers, we have the right to have complete knowledge of the product we purchase. Consumer protection laws protect the legal rights of consumers. Our Consumer Protection Lawyers have resolved several cases that brought justice to consumers cheated with faulty products. 
Contact us today for more information or to schedule a consultation.
Galimidi Law
66 W Flagler St # 1001, Miami, FL 33130
786-442-2871
https://galimidilaw.com/
---
---
Other Lawyers in Miami Florida