Gastin & Hill, Attorneys at Law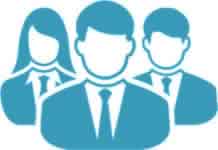 Call the attorneys at Gastin & Hill for a FREE CONSULTATION at 912-232-0203. Our law firm handles all types of bankruptcy and debt relief cases in Georgia. "Many people struggle with long-term debt, and many of them find themselves in this position through no fault of their own. What are people supposed to do when faced with mounting bills because they've lost their job or suffered a serious illness? If creditors have referred your debt to a collection agency whose employees are harassing you through phone calls and other tactics or threatening you with wage garnishment, liens, foreclosure or eviction, we can help.
At Gastin & Hill, Attorneys at Law, our Savannah law firm is committed to working with you if you're in financial trouble. We take the time to answer all your questions about personal debt issues and guide you toward solutions. Our lawyers and paralegals have decades of experience assisting people who feel overwhelmed by money and credit problems. Speak with us today about the solutions that are right for you."
---
---
Other Lawyers in Savannah Georgia