Gunderson, Denton & Peterson,P.C.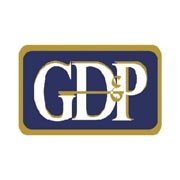 Gunderson, Denton & Peterson, P.C. has been providing top quality legal work to the Greater Phoenix area in Arizona since 1987 without the increased costs and bureaucracy of larger law firms. In our smaller environment, we can provide individualized and responsive approaches for each of our clients' needs.
Corporate and Business Law
GDP's business lawyers are well-versed in the establishment of business entities, business compliance concerns, corporate tax planning and international tax planning, company asset planning, and other corporate legal services. Our Arizona legal professionals are skilled in corporate litigation, contract law, franchising, business dissolution, and many other business legal services.
Some of the other service areas practiced include:
Real Estate Law
Litigation/Appellate Practice
Collection Matters
Probate Legal Counsel
Guardianship/conservatorship
Other Civil Practice
Employment Law
International Tax Planning / Offshore Trusts
Franchising Law
Estate Planning Services
The estate planning attorneys at GDP can help understand all your options when planning your estate, setting up trusts, tax planning, resource protection, and inheritance planning. A Mesa estate lawyer can protect your resources in the event of tragedy and help you manage your wealth in good times and bad. We can also draw up your wishes for living wills, guardianship, conservatorship, and other legal asset planning solutions.
Personal and Business Immigration Law
Our experienced Mesa immigration attorneys can assist with a wide range of immigration issues relating to setting up assets within the United States, work visas and foreign labor, naturalization, international adoption, and all of your other corporate and investor immigration concerns.
Gunderson, Denton & Peterson, P.C.
1930 N Arboleda #201
Mesa, AZ 85213
Phone: 480-655-7440
Fax: 480-655-7099
Email: [email protected]
Website: http://gundersondenton.com
Visit Our Blog: https://gundersondenton.com/blog
Follow Us on Twitter: https://twitter.com/gundersondenton
Like Us on Facebook: http://www.facebook.com/gundersondenton
Connect With Us on Pinterest: https://pinterest.com/gundersondenton
Subscribe To Our YouTube Channel: http://www.youtube.com/user/GundersonDenton
Connect With Us on LinkedIn: https://www.linkedin.com/company/gunderson-denton-&-peterson-pc
---
---
Other Lawyers in Mesa Arizona