James J. Albert, Attorney at Law, APC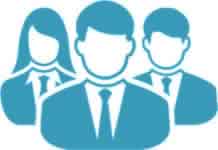 Mr. Albert practices bankruptcy and family law matters throughout San Diego County. The California State Bar Association has certified him as a specialist in Family Law matters.
He has been practicing consumer bankruptcy law for 23 years and interned with Bankruptcy Judge Adler at the United States Bankruptcy Court for the Southern District of California.
---
---
James J. Albert, Attorney at Law, APC Profiles


Other Lawyers in El Cajon California