Law Offices of David I. Fuchs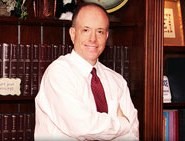 Ft. Lauderdale personal injury attorney David I. Fuchs is known for the extensive care and focuses that he brings to the courtroom. David has 30 years of legal experience under his belt and can confidently combat any insurance company to get the compensation that we know you deserve. While boating, riding a bike, or even just walking on the street, it is possible to become seriously injured due to someone else's incompetence. These are the kind of situations that we understand fully because our firm's philosophy is to treat every case as if it were our own.
Whether you were involved in a boating accident cruising the coast of South Florida or a motorcycle crash crossing a busy intersection, it is highly important that you speak to a personal injury attorney as soon as possible. Over the three decades of practice, we have seen many different kinds of cases. Check out our website to learn more about our case results and other practice areas. With specialization in areas like car accidents, work related accidents, hit and run drivers, motorcycle, truck, bicycle, and even premise liability our lawyers will defend you to the best of our abilities in court.
To truly understand, how much your injury case may be worth, it is important to hire a personal injury lawyer to assess the damages and evaluate your legal claim. If you unexpectedly become a victim we suggest carefully writing down how the accident occurred, take as many pictures as possible at the scene, and lastly contact David I. Fuchs immediately to discuss your legal options. Call 954-568-3636 today for a free consultation.
---
---
Other Lawyers in Fort Lauderdale Florida