Law Offices Of James Jean-Francois, P.A.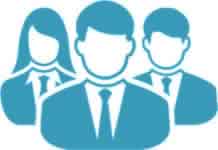 Hollywood lawyer James Jean-Francois provides trustworthy legal advice and skilled litigation services for personal injury, auto accidents, real estate and employment law cases. The Law Offices of James Jean-Francois, P.A. in Hollywood is an established legal practice dedicated to protecting clients' rights and achieving fair results, even against determined opposition. The Law Offices Of James Jean-Francois, P.A. has been in operation for over fifteen years, servicing the South Florida community. We are a small firm with big results obtained on behalf of our clients. We provide personalized legal advice to our clients. We pride ourselves in obtaining effective results for our clients in an efficient manner. Many of the firm's clients are victims of personal injury or unlawful treatment in the workplace. Others are looking for fair treatment in a real estate deal. In each case, I strive to uphold and enforce my clients' rights and leave them in a better position than when they came to me. If you are searching for a capable attorney who is also trustworthy and dedicated, come to my Hollywood office for a free consultation.
---
Contact Information
---
Law Offices Of James Jean-Francois, P.A.
6100 Hollywood Boulevard
Suite 211
Hollywood
,
FL
33024
Phone:
954-987-8832
Website:
www.civilattorney.law
---
Other Lawyers in Hollywood Florida