Law Offices of Powers Sellers & Finkelstein, PLC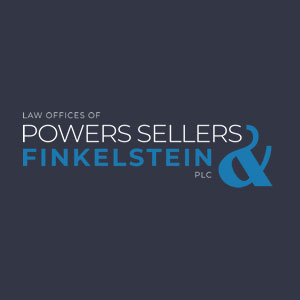 Aggressive representation with personal attention is the hallmark of our attorneys. At Powers Sellers & Finkelstein, our lawyers represent clients throughout the Pinellas County and Tampa Bay area from our offices in Clearwater, Florida. If you need an attorney in Tampa Bay for criminal defense, family law, or a personal injury claim, contact us today.
Our Approach
Our criminal defense attorneys will aggressively defend your rights while helping you understand the complexities of the legal system in Tampa.
Our Promise
We recognize that your peace of mind is directly related to how your case is handled by our lawyers. Although we cannot guarantee a specific outcome, we promise to utilize our resources and our experience to obtain the best possible outcome for you.
20 Years Experience
Our criminal lawyers have defended thousands of cases in Tampa – we know the system. Let our criminal attorneys put our knowledge and experience to work for you.
---
Contact Information
---
Law Offices of Powers Sellers & Finkelstein, PLC
1465 South Fort Harrison Ave
Suite 202
ClearWater
,
FL
33756
Phone:
727-531-2926
Website:
www.psffirm.com
---
Other Lawyers in ClearWater Florida