Law Offices of Sandy N. Isaacson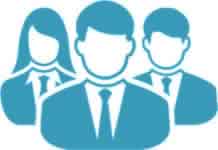 The Law Offices of Sandy Isaacson offers professional legal advice and representation to families and business owners throughout the Chicagoland area.
With over 50 years experience, attorney Sandy Isaacson specializes in all areas of family law and divorce and represents numerous corporations, as well as real estate and personal injury cases. His commitment to providing each client with the highest possible degree of personal attention and his instantaneous responses to correspondence have earned Isaacson a reputation as an outstandingly professional and reliable attorney in the Chicagoland area.
Our friendly and professional staff is here to answer any questions about the law and your legal options. For all your concerns regarding family, business, contract, real estate and personal injury law, Attorney Isaacson will provide you with knowledgeable legal advice and compassionate representation you can count on.
Call the Law Offices of Sandy Isaacson today at (312) 255-0007 to schedule your initial consultation and to receive Mr. Isaacson's immediate personal attention.
---
---
Other Lawyers in Chicago Illinois