Levinson Law Group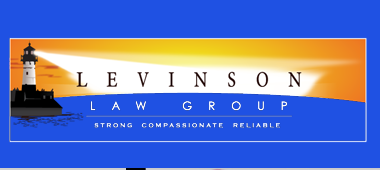 Have you or a loved one been injured as a result of a careless or reckless driver in California?
After obtaining immediate medical care, establishing a support network is one of the biggest steps you can take to ease your journey through the medical and financial difficulties that follow an accident.
At the Levinson Law Group, we combine the insider knowledge of a former insurance company lawyer, Gordon Levinson, with access to a trusted network of experienced doctors and lawyers.
Our firm is dedicated to the following three missions:
1. To make our community safer from drunk, texting, and reckless drivers
2. To make the community better through charitable giving and volunteer work
3. To fight for our clients as they heal from life-altering injuries
Let us seek justice for you or your loved one.
Call 1.866.643.HURT (4878) for your free consultation today.
---
---
Other Lawyers in Carlsbad California