MartinLaw PLLC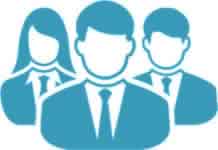 MartinLaw PLLC is a Seattle personal injury law firm that was established for the sole purpose of helping injured people obtain justice and compensation for their injuries. We are a small firm by design as this allows us to be selective as to the cases we accept and then provide outstanding personal service on each and every case. We may be small but we are tenacious when it comes to representing our clientsinterests and obtaining the maximum recovery on each one of our cases. You will also find that we are easy to work with and promptly return our clients phone calls. You will never feel like a forgotten client with MartinLaw.
MartinLaw handles all types of personal injury cases but we focus primarily on motor vehicle accidents which includes cars, trucks of all sizes, buses and motorcycles. We also handle bicycle and pedestrian accidents.
MartinLaw was established by Chuck Martin who has over 35 years experience in personal injury law. Please visit the Attorney Profile page to learn more about Chuck Martin.
---
---
MartinLaw PLLC Profiles


Other Lawyers in Seattle Washington