National Criminal Defense Group, P.A.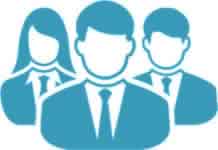 Welcome to National Criminal Defense Group, PA, the largest national federal defense practice in the United States. Our goal is to provide the best results by recruiting the "best of best" federal defense attorneys across the country. Currently, we have offices in Florida, New York, Pennsylvania, and Texas, but can represent clients across the entire United States.
Many of the cases we have represented have received national and international media attention, including the New York Times,the Miami Herald, CBS, NBC, and Fox News. Our firm concentrates in representing clients in all federal cases including but not limited to drug trafficking, tax evasion, organized crime and public corruption. We are prepared to help our clients navigate the complexities of the federal criminal justice system. We will hold the government to the burden of proof under the Constitution and fight to prove your innocence. Let us put more than 200 years of experience to work for you.
---
---
National Criminal Defense Group, P.A. Profiles


Other Lawyers in Fort Lauderdale Florida