Palma Law Offices, P.C.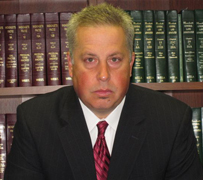 Palma Law Offices, P.C. has represented thousands of satisfied clients since 1987. Compassionate and highly experienced Gerard A. Palma offers assistance with SSDI and SSI claims.
Dedicated Lowell Social Security lawyer Gerard A. Palma personally handles every Social Security claim that comes into the firm. contact us today for a free evaluation of your case.
Our Practice Areas – Social Security Disability
At Palma Law Offices, P.C., our goals are (1) satisfaction; (2) positive results; and (3) justice for each of our clients.
If you are seeking Social Security or SSI disability benefits, contact us today to learn how we can help you. We will be happy to evaluate your case for free and answer your questions.
---
---
Other Lawyers in Lowell Massachusetts