Pluymert, MacDonald, Hargrove & Lee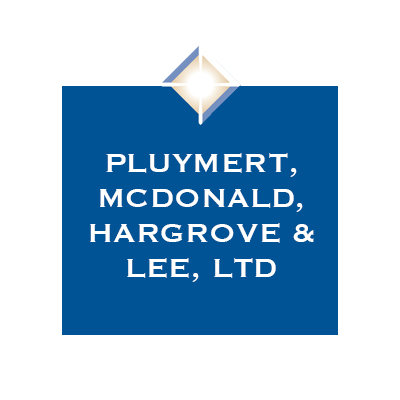 Pluymert, MacDonald, Hargrove & Lee, Ltd. was founded on the principle that to be successful, an estate planning, business or family lawyer must provide not only knowledgeable legal counsel, but also provide personal service and attention. Our experience achieving positive results makes us a clear choice for individuals and businesses in and around Hoffman Estates or Des Plaines needing cost-sensitive solutions. From planning, writing and updating estate plans like trusts and wills, to helping both for profit and non profit organizations with insurance and employment law matters, we offer legal counsel that effectively addresses the issues at hand and protects our clients in the future.
Our lawyers work to build strong partnerships with their clients. For over 27 years, we have committed ourselves to learning about the challenges, circumstances and goals of the businesses and individuals that come to us. We provide solutions based on our experience, knowledge and understanding of the law, with the client's best interest in mind.
---
Contact Information
---
Pluymert, MacDonald, Hargrove & Lee
701 Lee Street
Suite 830
Des Plaines
,
IL
60016
Phone:
847-298-5030
Website:
www.lawpmh.com
---
Other Lawyers in Des Plaines Illinois