Rambo Law Offices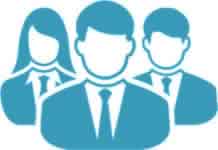 Debt issues and bankruptcy are traumatic and scary, and they are usually a result of traumatic events in your life. The trauma usually creates significant stress and often some level of depression. Most people blame themselves relentlessly, which only leads them further down the hole. The help you need isn\\\'t limited to just the legal issues. You need help with the emotional component as well. You need holistic healing and peace, and that is what I will help you achieve.
I am the most friendly, approachable, honest, kind, supportive and compassionate lawyer you will ever meet! A rare combination, indeed! People I meet in non-business settings are surprised to learn I\\\'m a lawyer because I simply do not fit that mold. I\\\'m a down-to-earth regular person, who will treat you with the respect and decency you deserve. You are not just a number. You will feel comfortable and valued, and you will know you are in good hands.
But don\\\'t take my word for it; check out what my clients have to say on my website.
---
---
Other Lawyers in PHOENIX Arizona