Rosenbaum & Rosenbaum, P.C.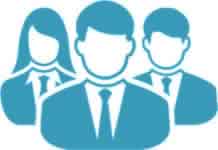 Rosenbaum & Rosenbaum, P.C. is a top-rated personal injury law firm in New York with over 40 years of experience. Our attorneys handle all kinds of personal injury cases in the surrounding areas of NYC, including:
- Car accidents
- Construction accidents
- Slip and fall accidents
- Pedestrian accidents
- Motorcycle accidents
- Workplace accidents
- Premises liability cases
- Truck accidents
- Medical malpractice cases
- Wrongful death cases
- and more
Founding attorney Craig Rosenbaum and our partners have been practicing personal injury law in New York helping injury victims recover compensation for themselves and their families. Our skilled legal team has successfully represented hundreds of clients.
If you've been injured in an accident due to someone else's negligence, you deserve justice and fair compensation to cover all your medical costs and pain. Contact our law office for a free consultation and let us help you with your case.
---
---
Other Lawyers in New York New York