Rosenthal, Levy, Simon & Ryles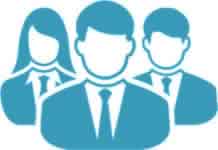 Rosenthal, Levy, Simon & Ryles lives by the pledge to focus all our skills, experience, and dedication on you or your loved one. We are here to help you, guide you, and provide our legal wisdom in cases involving personal injury law, workers' compensation settlements, vehicle accidents, social security claims, bankruptcy, among others.
When choosing representation, you need to find a firm that has the resources, commitment, and expertise of the specific area of law you are in need of. It is also equally important to find one that shares the same values and is respected in the community it serves.
---
---
Other Lawyers in West Palm Beach Florida