Schneider & Palcsik Injury Lawyers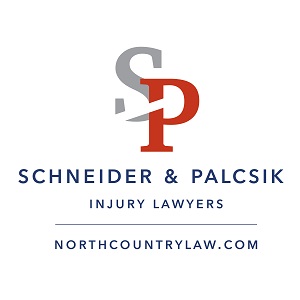 We are a personal injury firm located in Plattsburgh, NY. We have over 35 years of experience doing what we do best, fighting for justice for our clients.
Our lawyers are here to help you obtain legal compensation for the damages you have suffered, which may include extreme stress, frustration, & confusion from dealing with pain, medical treatments, loss of income, and the high cost of medical care. Our personal injury lawyers work diligently to secure compensation for your medical bills, lost income, pain & suffering, anxiety & other costs that you may have incurred from a serious injury.
Business Hours : Monday-Friday 8:30 am-5:00 pm
---
---
Other Lawyers in Plattsburgh New York