Yelman & Associates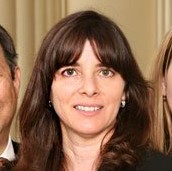 Divorce can be difficult, at Yelman & Associates we strive to make your family and children feel comfortable in a time that your possibly fighting the hardest legal battle ever. As an award winning attorney, I make it my mission to answer every question you may have.
Since I graduated law school from California in 1995, i've dedicated all my time serving my clients as well as my community.
Our San Diego Family Law Attorneys have over 50 years of cumulative experience in family legal matters.
Yelman and Associates handle all family law matters, including:
Marriage
Divorce
Annulment
Legal separation
Child support, custody, visitation
Spousal support
Division of community property
Premarital agreements
High asset cases – complex division
Mediation
Uncontested divorces
Division of business entities and assets
Post judgement modifications
Domestic violence
Out of state issues
All other areas
---
---
Other Lawyers in San Diego California