Tetzel Law, LLC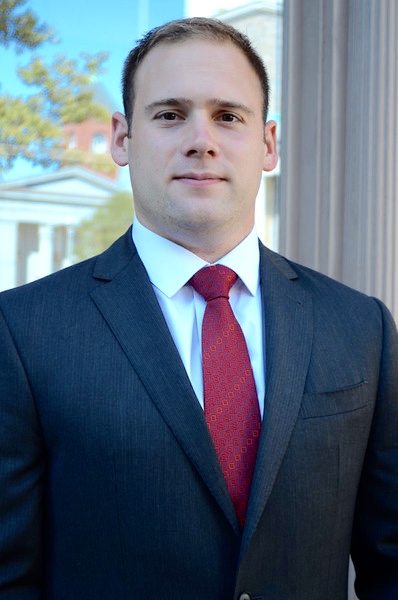 Personal Injury & Civil Litigation Law Firm Serving Boston and Worcester Area
"Dedicated to Results for our Clients"
Tetzel Law is a results driven law firm that is dedicated to its clients. No matter what the problem may be, our firm will provide a motivated team that is both aggressive and decisive. Tetzel Law prides itself on the ability to effectively develop and manage cases at various stages to optimize a recovery and advocate for its clients. We take a tireless approach to every matter to see that our clients receive the compensation they are entitled to by law.
PERSONAL INJURY & MALPRATICE
*Workplace Accidents
*Premises Liability
*Nursing Home Abuse
*Wrongful Death
*Product Liability
*Sexual Harassment/Assault
*Negligent Security
*Car Accidents
*Bicycle Accidents
*Motorcycle Accidents
*Pedestrian Car Accidents
*Burn Injuries
*Workers' Compensation
*Medical Malpractice
*Professional Malpractice
BUSINESS & LITIGATION
*Unfair or Deceptive Business Practices (M.G.L. c. 93A)
*Shareholder, Officer and Director Disputes
*Business Formation
*Contract Disputes
*Non-Compete and Non-Disclosure Agreement Disputes
*Bad Faith Insurance Claims (M.G.L. c. 176D)
*Insurance Claim Denials
Personal Injury Lawyers Fighting For You
Protect Your Rights
-Tetzel Law handles many types of cases and is qualified to help you. Obtaining legal representation soon after an accident or injury is very important. Your rights need to be protected and evidence needs to be preserved. We have a team of lawyers and staff ready to work on your case and ensure that you are in the best possible position should litigation be necessary. Insurance companies often try to take advantage of accident victims following a traumatic incident.
Our Process
-The attorneys at Tetzel Law handle accident and catastrophic personal injury cases that are due to the negligence of a third-party. Whether you or a loved one have been involved in an accident, workplace incident, suffered harm due to a professional's malpractice, or are a victim due to any type of negligence, we are here to help. Once you call, chat or submit a form online we'll reach out to you for a free case evaluation. We want to learn what has happened to determine the next steps in your case. During this meeting we'll review your case further, collect information and documents, and come up with a plan. We explain the process and answer any questions you may have.
Free, No Obligation Case Consultation
-It is important that you fully understand the merits of your case, your legal rights, and the options you have. Our free, no obligation case consultations give you an opportunity to discuss your case with a legal professional, and to hear how Tetzel Law can help you. When you call for a consultation you will speak with an attorney every time. We want to meet you and we want you to know who your lawyer is. When you call in with a question, your lawyer gets on the phone. Tetzel Law's personal service and attention to detail is what will make you know you hired the right lawyers. Call us today and let us know how we can help you or your family.
---
Contact Information
---
Tetzel Law, LLC
Two Center Plaza, Suite 610
Suite 610
Boston
,
MA
02108
Phone:
6179333858
Website:
www.tetzellaw.com
---
Other Lawyers in Boston Massachusetts